Attention! From 21 February as a teacher you will need two-factor-authentication (2FA) to log into Remindo, for construction as well as test-taking. Don't forget to bring your smartphone with 2FA or YubiKey with you from then on.
Welcome to the Remindo support site!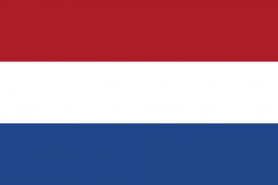 This site has information to help you get started with the Remindo software. You will also find information about practical matters to do with digital assessment.
The information below has been ordered thematically and from the perspective of a teacher's practical requirements. Click any step to see links to the relevant pages on this site. The A to Z is an alphabetically ordered list every subject on the site.
If you have any feedback for us about this site, email us! We will use your input to improve the site.
E-supervisor not yet present in exam room? Click here.
1.1. Individual support and exam rooms
1.2. Support documents (for problem-free exam performances)
1.3 Basic steps for creating and performing exams in Remindo
2.1. Getting started in the item bank
2.2. Getting started on constructing questions
2.3. More on questions
2.4. Managing the item bank:
3.1. Getting started in admin view
3.2. Getting started with exam composition
3.3. Practice and practice exam options
3.4. Working with an existing recipe
3.5. Extra examination features
3.6. Removing a recipe from student view
4.1. Getting started in student view
4.2. Activity overview
4.3. Viewing results immediately after the exam is performed
4.4. Closed questions: editing the answer key
4.5. Checking open questions
Do you have any feedback about this site? Email us!